Cold-chain Bioprocessing Readiness: Mitigating Risk and Protecting Pharmaceutical Products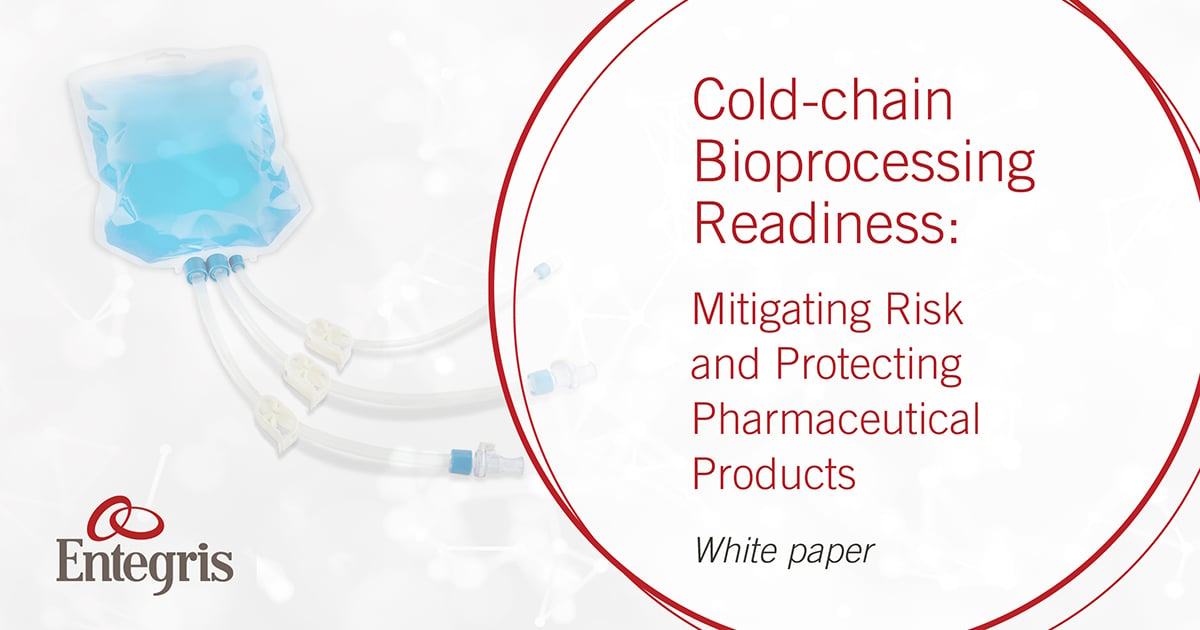 This white paper addresses the concerns of development laboratories, contract manufacturing organizations (CMOs), and contract research organizations (CROs) and explains several factors they should consider when expanding operations and selecting single-use systems for cold-chain bioprocessing.


The pharmaceutical industry is migrating rapidly toward a world where drugs, vaccines, and specialized therapies are available on demand to patients anywhere around the globe. Whether accelerating clinical trials to bring new drugs to market or developing biosimilars to give more patients access to established commercial drugs, small and midsize production facilities stand to benefit from growing demand. To do so, however, they must be prepared to handle a broader mix of products and increase throughput without sacrificing safety or reliability, while at the same time keeping life-saving medications affordable. Such challenges become more difficult when working with products that must be stored and shipped in a frozen state.
Many pharmaceuticals — monoclonal antibodies, vaccines, and patient-specific therapeutics — must be reliably stored and transported at sub-zero temperatures, requiring a robust cold chain that continues throughout downstream processing. Demand for these pharmaceutical products is on the order of hundreds of kilograms per year and continues to increase. While large manufacturers are already well-equipped to handle these volumes, it is possible for smaller laboratories to quickly adapt to produce a wide variety of specialized drugs and distribute them without compromising safety or increasing financial risk.
Proper implementation of single-use technology is the key to success. Laboratories that are scaling up pharmaceutical manufacturing will benefit from a thorough understanding of the best way to process, store, and ship products using pre-sterilized, modular components and systems. Some companies are new to single-use packaging for bioprocessing and are unfamiliar with the available options for single-use bags and assemblies, but even those that already implement single-use plastic packaging should reevaluate their needs as their product mix changes and new single-use products are introduced to the market
Learn more about our low temperature bioprocessing solutions.