Supply Chain as an Accelerator for Semiconductor Industry Growth
Live webinar


Join us on wednesday, december 8, 2021 at 3:00 pM EST
The semiconductor industry is poised to solve some of the world's greatest challenges in healthcare and environmental change, while improving livelihoods of people globally. Supply chain has become a pivotal factor in the ability to accelerate SEMI industry growth.
Join Sandy Gauthier, vice president global supply chain, as she discusses reassessing risk and investing for the future to not only navigate the current challenges but emerge with a more robust supply chain for the decade ahead.



About the Presenter: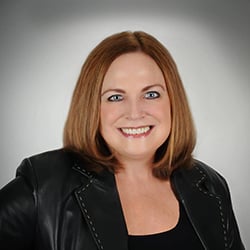 Ms. Gauthier has over 30 years of experience in the semiconductor supply chain, predominantly at integrated device manufacturers. She joined Entegris at the Massachusetts headquarters in 2017 to advance supply chain competitive advantage, effectively enabling corporate growth in SEMI and Life Sciences while staying ahead of increasingly challenging customer requirements. She leads the Global Supply Chain organization responsible for demand and supply planning, sourcing and procurement, logistics and trade compliance, as well as digitalization and analytics.