Single-Use Material Selection for Critical Storage Operations in Gene Therapy Development and Scale-up
Recorded webinar
The COVID-19 pandemic has been a serious challenge for industry operations. Despite this, gene therapy development is adapting and returning to the spotlight. With this comes a refocus on the selection of optimal single-use materials for early-phase regulatory compliance, which is particularly important for materials used in storage and cryogenic operations.
To address the current concerns of manufacturability, a material's commercial viability should also be discerned to ensure process economies of scale.
This webinar will guide manufacturing and process professionals in:
key product contact material requirements
storage and cryogenic process compatibility
material selection in reducing product losses
identifying suitable materials to evaluate in specific gene therapy applications
About Presenter:
Muhammad Siddiqui, Cold Chain Applications Engineer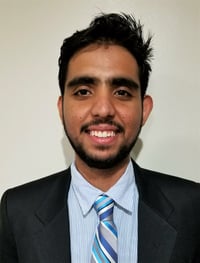 Mr. Siddiqui joined Entegris in September 2019 as a cold-chain applications engineer. He came to Entegris from Sartorius Stedim Biotech, which he joined in 2015, and will use his current role to expand opportunities for fluid handling solutions, particularly in low temperature applications. Mr. Siddiqui has earned a master's degree in chemical engineering from the University of California, Berkeley with a focus in product development.