Risk Mitigation for Single-use Cold Chain Distribution
cold chain bioprocessing
The increase in more complex and heat sensitive therapeutics, scale up of biosimilars, and need for the biopharma supply chain to reach farther faster, is driving the growth of cold chain distribution in the coming years.
In this recorded webinar, we will share risk mitigation study data showing the utility of low temperature suitable materials and packaging, employment of sensors for monitoring shipments, and better qualification and evaluation through simulated standards and real-world transit.
Muhammad Siddiqui, Applications Engineer on our Life Sciences team, will highlight the importance of choosing the right materials, distribution cycle variability, process monitoring of your shipments, and testing to fully understand cold chain distribution to bring control to some uncontrolled processes.
Presenter:
Muhammad Siddiqui |
Entegris Applications Engineer - Life Sciences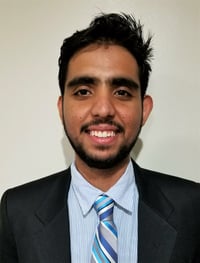 Mr. Siddiqui joined Entegris in September 2019 as a cold chain applications engineer. He came to Entegris from Sartorius Stedim Biotech, which he joined in 2015, and will use his current role to expand opportunities for fluid handling solutions, particularly in low temperature applications. Mr. Siddiqui has earned a master's degree in Chemical Engineering from the University of California, Berkeley with a focus in product development.


For more information on Cold Chain Bioprocessing.