EDM Technical Training Program now available online!
Entegris is well-known for supporting the EDM industry with training, technical information and providing EDM performance solutions, as well as being the manufacturer of POCO Materials EDM grades of graphite. Now in addition to the popular classes held at our Texas training center, we are offering our EDM Technical Training Program online!

Our experts, Robert Fothergill, EDM Applications Specialist and Marc Sanders, EDM Applications Specialist, provide the Basic technical training in six, 1-1½ hour modules with presentation, videos, Q&A sessions, and quizzes to mark your progress. This event is the fundamental foundation to sinker EDM and provides the base knowledge necessary to further understand the EDM process and control that process to achieve predictable results.
Module topics include:
Glossary of EDM Terms
Description of the EDM Machine
The Thermoelectric Model
Electrode Properties
Electrode Shape and Machinability
Work Metal Characteristics
EDM Formulas
EDM Performance Charts
EDM Machine Application
Once registrants have finished all six modules they will receive a Certificate of Completion from Entegris.
If you are interested in our LIVE Training please see the information on our website www.poco.entegris.com.
Instructors:
Robert Fothergill | EDM Applications Specialist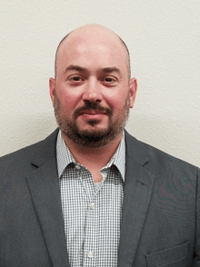 Having 20 years of experience in the graphite manufacturing industry, Rob's skills span a full range of operations including graphite production, machine technology, electrode design, and practical applications in both CNC machining and Sinker EDM. Rob earned his Bachelor's degree in Marketing from the University of North Texas. During his 20-year career with POCO Materials, now Entegris, Rob has worked in all facets of graphite manufacturing, supporting roles, and has spent the last six years as an EDM applications specialist. His focus is supporting end users with applications and technical assistance while showing process improvement and improving cost of ownership. Mr. Fothergill is also the co-instructor for Entegris' EDM technical training course.
Marc Sanders | EDM Applications Specialist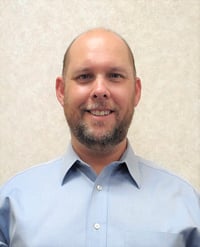 Marc Sanders has over 15 years of experience in the graphite manufacturing industry and has held various operations roles at Entegris. Marc earned his Bachelor's degree in Marketing from Texas Christian University and recently earned his MBA for Western Governors University. With his broad knowledge of graphite manufacturing, Marc successfully transitioned to EDM applications specialist in 2018. In this role he supports customers with technical applications and graphite material recommendations while partnering with them on process improvement. Marc is also Entegris' EDM technical training course co-instructor.