Understanding Sinker EDM:
one spark at a time
In this recorded webinar, Marc Sanders, EDM applications specialist, takes a close look at what occurs during the EDM process with each spark created. Marc uses the Thermoelectric model to visualize the gap between electrode and workpiece to break down the events that occur.
These events are the foundation to EDM and provide the fundamental knowledge necessary for further understanding the EDM process.

About the presenter:
Marc Sanders | EDM Applications Specialist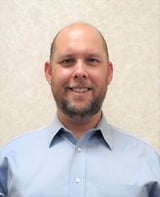 Marc Sanders has 14 years of experience in the graphite manufacturing industry and has held various operations roles at Entegris including customer support, marketing, scheduling, materials planning, and manufacturing support. With his broad knowledge of graphite manufacturing, Marc successfully transitioned to EDM applications specialist in 2018. In this role he supports customers with technical applications assistance and material recommendations for our Poco Materials products while partnering with them on process improvement. Marc
is also Entegris' EDM technical training course co-instructor.