Contamination Control Essentials – Liquid Filtration

RECORDED WEBINAR
The purity of chemicals and water used in manufacturing environments of advanced technology such as integrated circuits have a direct influence on finished product quality. Successfully controlling contaminants in these materials is achieved with effective filtration and purification.
In this webinar, Tony Ozzello presents an overview of liquid filter mechanisms, materials, and characteristics. Understanding each is essential to developing effective strategies to achieve your material purity goals. A Q&A session follows the presentation.
About the Presenter:
Anthony Ozzello | Staff Field Engineer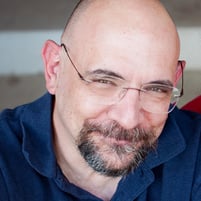 Mr. Anthony Ozzello is a Staff Field Engineer at Entegris, Inc. in the Microcontamination Control Division. He is responsible for liquid filtration and purification solutions in North America across a spectrum of customers from leading-edge and mainstream semiconductor to desalination plants. He has 24 years of experience in the semiconductor industry, with focus on wet processing and yield enhancement programs. He received his master's degree in Physics and bachelor's degree in Chemical Engineering from Michigan State University and holds two patents.