High-Density Cell Banking

How Fluoropolymer Single-use Bags Shorten Seed Train Processes
Learn how high-density cell banking can shorten the seed training process from weeks to days!
High-Density cell banking accelerates the upstream process by providing a much larger volume of concentrated cells at the start of a production run. This innovative process eliminates many of the labor intensive and risky approaches currently used by most bioprocessing labs, including:
H

andling

many

vials

V

ariable

cell viability

M

ore

contamination

risks

W

eeks

to start a

bioreactor
Join Jonathan Cartoux and Janelle Rupkalvis, Entegris applications engineers, as they share insights from a CPE Lyon University collaboration that demonstrates the cryoresistance advantages of fluoropolymer 2D single-use bag assemblies in cell freezing and banking for upstream processing.

Register today to hear how this solution:
A

llows high cell concentrations in large volumes to be stored

at -150

o

C

Demonstrates direct

inoculat

ion in

large

r

bioreactor

s

to seed new

runs

S

ave

s

considerable

upstream processing

time

, space

,

and

cost

About Presenters:
Jonathan Cartoux, Entegris Applications Engineer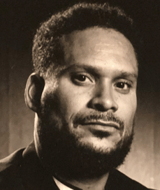 Mr. Cartoux joined Entegris in January 2018 as an application engineering EMEA team member. He came to Entegris from Merck Millipore Sigma Company, which he joined in 2010. In his current role, Mr. Cartoux is applying his single-use technical expertise to help grow the life sciences business with new, forward-thinking solutions. Mr. Cartoux has a master's degree in molecular biology and biochemistry as well as a master's specialization in sales and marketing.
Janelle Rupkalvis, Entegris Applications Engineer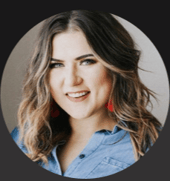 Ms. Rupkalvis joined Entegris in 2017 as a field applications engineer in our Life Sciences business. In her current role, Ms. Rupkalvis' primary responsibilities include growing the Life Sciences business through the identification of new opportunities and market strategies.
Ms. Rupkalvis has a degree in Biomedical Engineering from Michigan Technological University, and is currently a candidate for a Master's in Business Administration from the Carlson School of Management at the University of Minnesota, and is a member of ISPE and an active participant in AS ME, leading the Single-use Bags Task Group.