Intensify your Bioreactor and Optimize your Seed Train
Aramus Assembly for HIgh-density cell banking
Entegris has made available a set of R&D assembly bags that can give you access to a High-Density Cell Banking (HDCB) workflow that can shorten your seed train process from weeks to days! This enables you to save considerable upstream processing time, space, and cost.
By using Aramus 50mL bags instead of small vials to seed your bioreactor, you have access to a much larger volume of concentrated cells at the start of a production run and can skip time consuming growth steps. By optimizing the cryoprotectant for concentrated cells such that it is diluted when you add it to the bioreactor, you can also skip washing steps.


HDCB Assemblies for Sale

The following 50mL cell banking assemblies, designed for your testing purposes, have been made available for sale. The minimum order quantity is 1. See below for a breakdown of product attributes associated with each design.
SU-2D-0.050-06SAMP:
Two lines of APST silicone tubing
Oetikers
1 thread style female luer connector
1 thread style male luer connector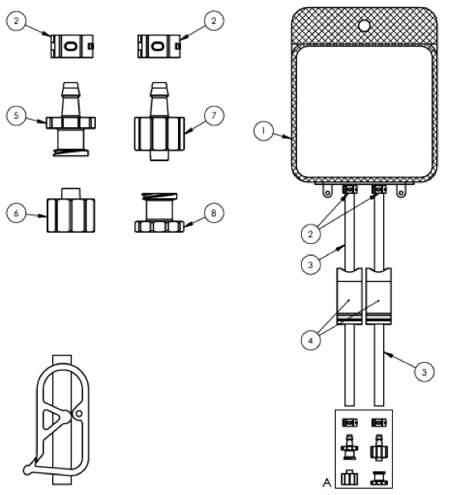 SU-2D-0.050-08SAMP:
Two lines of Entegris weldable tubing
Cable ties
2 End plugs
Set of 2 clamps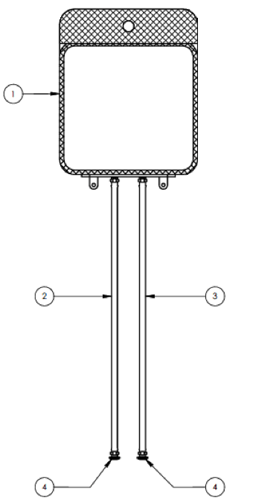 In addition to our HDCB products, Entegris offers custom configured assemblies (available in purchase quantities of 10) that can be designed to the specifications required for your process. Entegris also offers a number of additional accessories for other applications and workflows.
To find out how Aramus assemblies can help intensify your cell banking process or have a product designed for you, please provide us with your contact information so we can reach out directly and provide you with saleable part numbers than can assist you in this workflow.