SEMICON Korea 2019 Content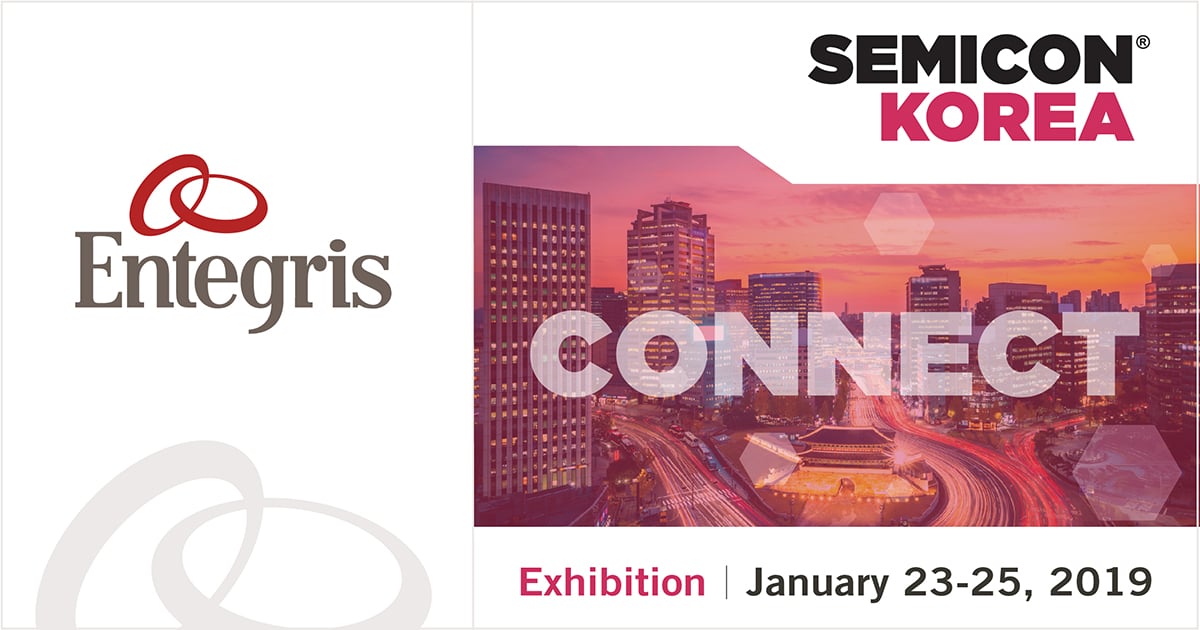 SEMICON Korea 2019 | Hall D, booth #D504, 3F
Learn more about our advanced solutions by requesting event-related content. Feel free to comment on specific areas of interest.

Clean Chemical Delivery
To achieve optimum wafer yield and reliability, the microelectronics industry needs to address
the increased materials consumption requirements and material purity challenges from chemical manufacture to point-of-use.
Total Container Solutions
Protect your investment with full container solutions to monitor, protect, transport, and deliver
those valuable wafers from the front-end through to the back-end of the fab.
Automotive Reliability
The Small, Medium, and Large of Preventing Automotive Latent Defects
Learn more about our advanced chemical filtration and purification solutions in the semiconductor fab and how they help prevent hidden defects.
Chasing the Perfect Pattern
Semiconductor fabricators need to prevent photolithography pattern flaws to ensure the functionality and reliability of their electronics devices. Check out how they're doing it.
End to End Gas Purity
Semiconductor device yields have long been impacted by contamination — the sensitivity to contamination during manufac­turing processes has increased significantly. Gas purity must extend through the full supply chain to prevent process excursions and improve device performance and reliability.
3D NAND

Three-dimensional vertically-stacked memory architectures offer exponential gains in flash memory storage, but they also introduce fundamental new challenges at the device fabrication and integration level.These challenges affect all aspects of the flash memory production chain, from design to supply to material handling, manufacturing, and delivery.
Find out how Advanced Logic is Enabling New Market Trends
Safe Delivery Source® Introducing SDS4®
The industry as we know it today, is still largely dependent on the use of high-pressure gases. Learn more about our gas packaging technology. Solutions defined and developed to provide safe storage and low pressure gas delivery.