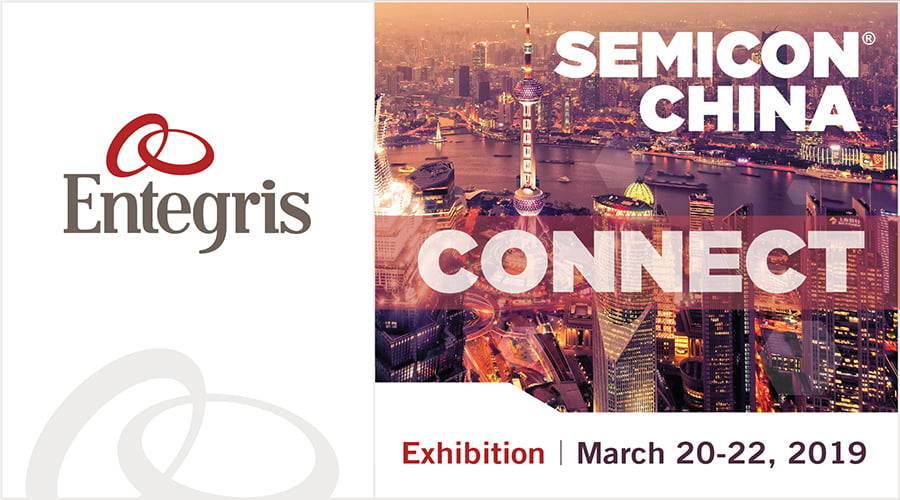 SEMICON China 2019 | See us in Hall N5, Booth #5331
Learn more about our advanced solutions by requesting event-related content. Feel free to comment on specific areas of interest.
Automotive Reliability
The Small, Medium, and Large of Preventing Automotive Latent Defects
Learn more about our advanced chemical filtration and purification solutions in the semiconductor fab and how they help prevent hidden defects.
Chasing the Perfect Pattern
Semiconductor fabricators need to prevent photolithography pattern flaws to ensure the functionality and reliability of their electronics devices. Check out how they're doing it.

End to End Gas Purity
Bowling for Contaminants: The New Science of Gas Purification
Semiconductor device yields have long been impacted by contamination. Gas purity must extend through the full supply chain to prevent process excursions and improve device performance and reliability.

3D NAND
96 Layers and Beyond: Solving 3D NAND Material and Integration Challenges

Three-dimensional vertically-stacked memory architectures offer exponential gains in flash memory storage, but they also introduce fundamental new challenges at the device fabrication and integration level.
Operational Excellence
The China Semiconductor Mandate for Success: A Reliable, Predictable, and Local Specialty Chemicals Supply Chain
Our vision is to deliver material solutions that enable our customers technology and business roadmaps while continuously improving our supply of safe, quality, competitive materials.
The Silicon Precursor Toolbox for Low-temperature Deposition
The drive toward making electronics faster, denser, and cheaper continues unabated. Shrinking device dimensions and changes in structure place additional demands on the materials used in all steps of semiconductor processing.
IoT
The Internet of Things: A Sustainable Driver for Integrated Circuit Growth

From smart speakers to smart homes, smart cities, smart transportation, smart pharmaceuticals, and smart grids, it is not hard to imagine a world where there are chips in just about everything.

Clean Chemical Delivery
Reducing Contamination Points in Clean Chemical Delivery from Manufacture through
Point of Use
To achieve optimum wafer yield and reliability, the microelectronics industry needs to address the increased materials consumption requirements and material purity challenges from chemical manufacture to point-of-use.
Glass Alternatives: Clean Chemical Delivery
Exploring Glass Container Alternatives for Clean Chemical Delivery
Learn about the challenges posed by relying on traditional glass bottles to pack, store, ship, and deliver clean process chemicals, alternatives and a viable solution to these challenges
EUV: Advanced Lithography
Enabling Advanced Lithography: The Challenges of Storing and Transporting EUV Reticles
Extreme ultraviolet (EUV) lithography is expanding into high-volume production as the semiconductor industry continues to push the envelope of ever-shrinking design dimensions. EUV lithography is an enabling technology for streamlining the patterning process.
Total Container Solutions
Realizing Bottom Line Profits from Wafer Carrier Selection
Protect your investment with full container solutions to monitor, protect, transport, and deliver those valuable wafers from the front-end through to the back-end of the fab.