Enabling Yield Advantages
recorded webinar
A semiconductor manufacturer may have a fleet of 5,000 to 10,000 FOUPs that handle wafers thousands of times throughout the manufacturing process. These microenvironments are trusted to be free of contaminants and conductance, but like any other mechanical object they have parts that wear over time. With proper inspection and maintenance following industry-leading guidance from Entegris, a fab can increase the life of these FOUPs and improve device yield by preventing contamination from worn components.
Join Yossi Lax, global service manager and technology specialist as he discusses the best methods for maintaining FOUPs, including:
Cleaning and drying
Visual inspection
Functional inspection
Dimensional inspection
Conductance testing
About the Presenter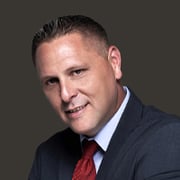 Yossi Lax began his career at Entegris in 2007 as the Intel onsite service manager and entered his current role as a program manager in 2019. His primary responsibility is managing Entegris' global FOUP maintenance programs. Additional responsibilities include managing a large team, P&L, product support, strategic growth initiatives, and sales.
Yossi is also responsible for a global program targeting yield improvement needs for 300mm fabs through FOUP upgrades and maintenance. Here he leads initiatives to expand and implement CIP upgrades that support yield improvement. Yossi is also an active participant in numerous marketing activities to drive sales.
Over the last 13 years, Yossi has held various leadership positions at Entegris in sales and operation management. Through these roles he has gained a wealth of experience identifying customer needs and promoting FOUP related technological solutions.