Episode 3: Precision monitoring for higher yields and greater process efficiency
TUESDAY, JUNE 29 AT 9:00 AM EST | 3:00 PM CEST - 80 MINS + Q&A

Introduction | Entegris Today
Antoine Amade, VP of sales for the Microcontamination Control division in EMEA/NA and president of the EMEA region


---
Real-Time Monitoring for Greater CMP Process Efficiency
Shane Collis, technologist EMEA - Components and Systems
Learn about the Index of Refraction (IoR) technology used in our portfolio of InVue® concentration monitors. You will gain an understanding of how this technology can help improve your process yields, extend the lifetime of your tools and process chemistries, and ultimately lower your operational costs.
Q&A
---
Precision Concentration Monitoring for Higher Yields in CMP and Formulated Cleaning Processes
Joe Evans, business manager
Full, on-line chemical monitoring enable highly accurate control of critical constituents in blended chemistries during slurry blending. The SemiChem APM is a wet chemical monitoring system that automatically samples, analyzes, and reports quantitative chemical concentration of critical processes. When immediately apparent, variations that can negatively affect product quality can be quickly corrected, helping to meet the demands for zero defect tolerances and higher product yields.
Q&A
---
About the Presenters

Shane Collis
Shane Collis joined Entegris in 1995 as a calibration technician. In his current role as technologist, he is the primary technical support person for fluid management in the EMEA region. He supports solutions including liquid packaging, tubing, fittings, valves, as well as pressure, flow, and concentration sensors.
During his 25 years with Entegris, Shane has supported semiconductor customers in gas and fluid applications from implant and epitaxy to wet etch and CMP with products ranging from specialty coating and materials to purification and customized sub systems.


---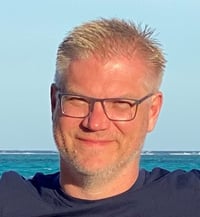 Joe Evans
Joe Evans is the scientific instrument group's business manager.
He comes to Entegris through the acquisition of GMTI in July 2020. He spent the previous 16 years as the founder and partner of GMTI.

During the last 25 years he has designed online process analyzers for the semiconductor industry including the widely used SemiChem advanced particle monitor (APM).


---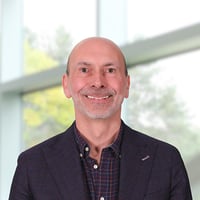 Antoine Amade
Antoine Amade joined Entegris in 1995 as an application engineer in our semiconductor business. Today, he is the VP of sales for the Microcontamination Control division in EMEA/NA focused primarily on growing the semiconductor business and developing new market opportunities through market strategies and the management of business teams. He also heads our automotive program. Antoine has a degree in chemical engineering from ENS Chimie Lille and he is a member of the SEMI Electronic Materials Group and the Global Automotive Advisory Council (GAAC).