Episode 2: Contamination control for reduced defectivity
Tuesday, June 22 at 9:00AM est | 3:00PM CEST - 1 hour 40 mins + Q&A

Introduction | Entegris Today
Antoine Amade, VP of sales for the Microcontamination Control division in EMEA/NA and president of the EMEA region


---
Joining Forces in R&D – An Introduction to our Collaboration Efforts to Improve Defectivity in CMP
Catherine Euvrard-Colnat, CMP R&D manager, CEA-Leti
Silvio Del Monaco, senior staff engineer - STMicroelectronics

CEA-Leti exhibits strengths in characterization and processes capability. There is a common interest for CEA-Leti, STMicroelectronics, and Entegris to study slurry behavior, filtration, and to work on defect reduction. This session will describe our joint development plan and the objectives pursued by the different parties.
Q&A

---
Slurry Particle Size and Count Analysis from Lab to Line
Mark Bumiller, technology manager - Advanced Materials Handling
The particle size distribution of the abrasive is a critical parameter affecting the CMP process in several ways. The abrasive mean size and distribution width impacts the material removal rate (MRR). The presence of large particle counts (LPCs) can have a deleterious effect on yield by causing scratches and defects. Entegris provides a range of lab and online solutions for determining mean size and zeta potential by using dynamic light scattering (DLS) and single particle optical sizing (SPOS) technology for LPC monitoring.
Q&A
---
Optimizing CMP Slurry Filtration for Performance and Cost of Ownership
Dr. Günter Haas, technologist EMEA – Liquid Microcontamination Control
Slurries used in CMP processes need to be filtered to achieve low defectivity. Past focus has been on control of large particles that can generate scratches. Recently the need to reduce small particles from the slurry, that can generate underlayer defects, has gained attention as well. You will see how nanofiber filtration technology and new developments reduce both types of defects and improve cost of ownership over traditional filters.
Q&A
---
About the Presenters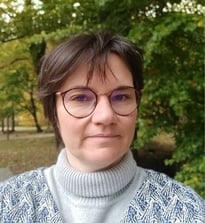 Catherine Euvrard-Colnat
After graduating in physics in 1996, Catherine Euvrard-Colnat spent nine years in an industrial environment as a CMP process engineer working for ATMEL Rousset Microelectronics FAB8 and working for Applied Materials dedicated to STMicrolectronics sites.

She joined CEA-Leti in 2005 where she was responsible for front-end and back-end CMP process development of the 300 mm LETI line. In 2014, she led the ST CMP program, actively participating in several industrial process transfers. Since 2019 her role has expanded into leading the LETI CMP R&D area.


---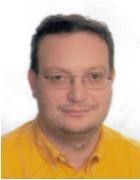 Silvio Del Monaco
Silvio Del Monaco is a senior staff engineer in the CMP group and member of the technical staff, based in Crolles, STMicrolectronics' 300 mm wafer fab.

After graduating in physics in 1994, he has spent the last 25 years in the semiconductor industry, working within major companies in the field.
---
Mark Bumiller
Mark Bumiller has worked in the field of particle size analysis for over 35 years. Positions include product manager at Hiac Royco, technical support manager and vice president of business development at Malvern Instruments, vice president of particle products at Horiba , technology manager at Particle Sizing Systems, LLC, and now Entegris.
Mark has served as a member of the expert committee for USP <788>, the executive committee of the International Fine Particle Research Institute (IFPRI), and the executive committee of Particle Technology Forum of the American Institute of Chemical Engineers.
Mark is an active member of Technical Committee 24 within ISO helping to write standards for particle size and zeta potential analysis. His B.S. in chemical engineering was earned at Carnegie Mellon University in Pittsburgh, PA.


---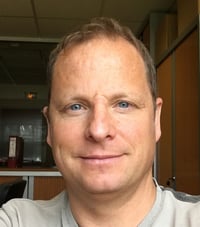 Dr. Günter Haas
Dr. Günter Haas joined Entegris' Microcontamination Control division in 2002 and has 18 years experience in product support and technology functions, working with customers to solve contamination, defect, and yield issues.
Günter holds a doctorate in physical chemistry from the Free University of Berlin.
---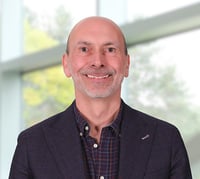 Antoine Amade
Antoine Amade joined Entegris in 1995 as an application engineer in our semiconductor business. Today, he is the VP of sales for the Microcontamination Control division in EMEA/NA focused primarily on growing the semiconductor business and developing new market opportunities through market strategies and the management of business teams. He also heads our automotive program. Antoine has a degree in chemical engineering from ENS Chimie Lille and he is a member of the SEMI Electronic Materials Group and the Global Automotive Advisory Council (GAAC).