Episode 1: Wafer surface management for better performance and stability
Recorded session

Introduction | Entegris Today
Antoine Amade, VP of sales for the Microcontamination Control division in EMEA/NA and president of the EMEA region


---
Decreasing Wafer Defectivity with Planargem

®

Pad Conditioners and Planarcore

®

PVA Brushes
Fadi Coder, director global applications - CMP
Our new R&D capabilities for CMP applications will be described. Our combined expertise in silicon carbide (SiC) and CMP led to the development of Planargem pad conditioners, a high performing solution that eliminates scratches, ensures more stability, and increases pad lifetime up to 2.5x. Overall, it results in a 30% cost saving with less tool downtime. Learn how our Planarcore brush series delivers better cleaning performance and >2x brush lifetime. Also hear about our brush roadmap and our new "SP" brush design.
Q&A

---
Formulation Characteristics for Proper post-CMP Cleaning and Cost Efficiency
Complicated interactions occur at the wafer surface. A proper chemistry needs to increase performance in organic residue removal and corrosion control. This session will explain how PlanarClean® liquid wafer cleaning chemistry exhibits lower defects and organic residue over traditional cleans, and how this cost-effective solution can be implemented.
Q&A
---

About the Presenters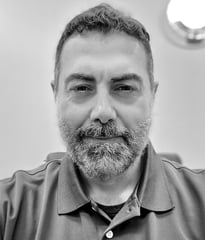 Fadi Coder
Fadi Coder joined Entegris in 2014 as the global applications director for the Surface Preparation and Integration business unit, where he leads the advance technology engagements team for wet etch, plating, and CMP applications. For more than 27 years, Fadi has held various technical and product management positions in the semiconductor equipment and materials industry. Fadi completed his undergraduate and graduate degrees in electrical engineering.
---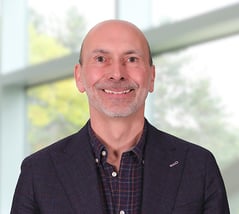 Antoine Amade
Antoine Amade joined Entegris in 1995 as an application engineer in our semiconductor business. Today, he is the VP of sales for the Microcontamination Control division in EMEA/NA focused primarily on growing the semiconductor business and developing new market opportunities through market strategies and the management of business teams. He also heads our automotive program. Antoine has a degree in chemical engineering from ENS Chimie Lille and he is a member of the SEMI Electronic Materials Group and the Global Automotive Advisory Council (GAAC).