Entegris Technology Day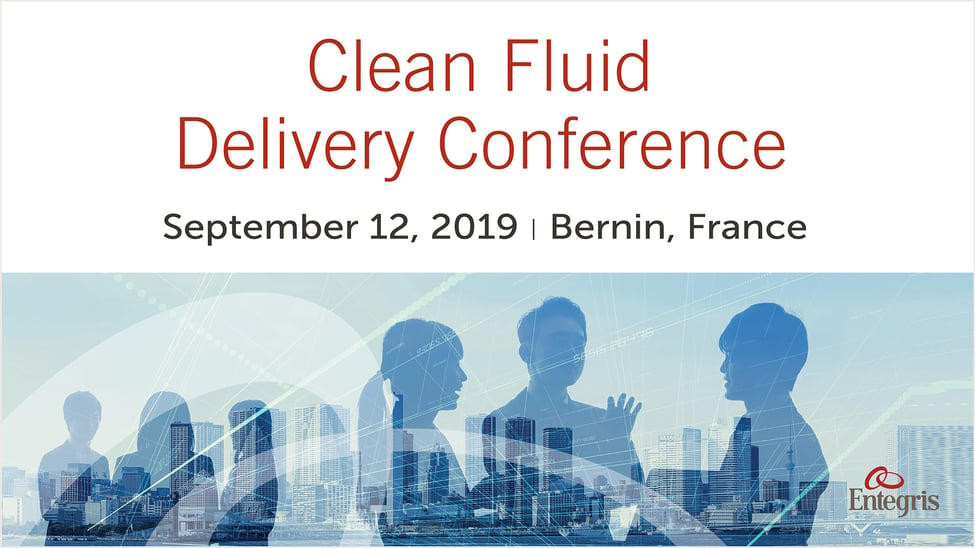 Domaine des Fontaines

September 12, 2019
REGISTER NOW:
>> PLEASE COMPLETE FORM
>> or send an email to europe@entegris.com
---
8:45 Entegris Today
Antoine Amande, Sr., Regional Director EMEA
• New Collaborative Approach to meet the defectivity objective of the automotive industry
---
9:15 Microcontamination Control Solutions – Make it clean
Why Contamination Control Matters
Dr. Günter Haas, Technologist EMEA Liquid Microcontamination Control
• Why material contamination control
• ECO system and Case study

Improve Gas Purity Consistency, Lifetime, and Final Purity
Cristian Landoni., Dir. Gas Purification Business
• Bulk facility gas purification
• Process level gas purification

---
10:30 Break
---
10:45 Particle Sizing and Flow Control Solutions - Control it!
Shane Collis, Technologist EMEA – Components and Systems

Measurement and Control of Critical Chemistry
• Flow metering and control for bulk and process chemicals
• Monitoring real time chemical concentrations
Continuous Slurry Monitoring to Detect Agglomeration and Prevent Scratching
• Why monitor LPCs?
• Examples of how Entegris particle sizing solutions can be used to improve the CMP process

---
11:45 Clean Delivery Solutions - Keep it clean!

Cleanliness Challenges in Fluid Delivery Systems
Shane Collis, Technologist EMEA – Components and Systems
• Entegris cleanliness initiatives for chemical tubings
• Electrostatic dissipative concerns
• Safe chemical packaging
---
12:15 Airborne Molecular Contamination - Manage it!
Mike Alexander, AMC Filtration Global Business Development

Control Airborne Molecular Contamination in Facilities
• AMC chemical filtration for facilities applications
• AMC monitoring for facilities applications
---
12:45 Lunch sponsored by Entegris
---
Entegris®, the Entegris Rings Design®, and other product names are trademarks of Entegris, Inc. as listed on entegris.com/trademarks.
©2019 Entegris, Inc. | All rights reserved.